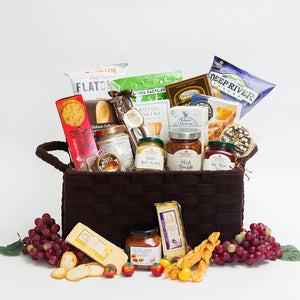 This basket guarantees their pantry is stocked for any occasion! Perfect for the new home owner!
This basket includes the following:
Salsa, Tortillas, Potato Chips, Cheesesticks, Gourmet Cheese, Savory Dips, Bruschetta, Crackers, Cookies, Candies & Chocolates, Dipping Pretzels
*Due to seasonal and small vendor product availability, items may be substituted.
Local Delivery with $50 minimum purchase to: 08087, 08092, 08050, 08008, 08006, 08005, 08758
Shipping on this product is not currently available.