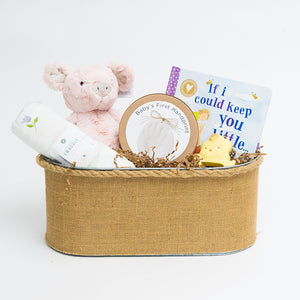 Our adorable baby basket is the perfect gift set. We'll customize this basket for a boy, girl, or gender neutral in case of a surprise!
This basket includes the following:
Swaddling blanket, baby book, rattle, plush animal, and handprint kit.
(Items may vary depending on gender)
Local Delivery with $50 minimum purchase to: 08087, 08092, 08050, 08008, 08006, 08005, 08758
Shipping on this product is not currently available.