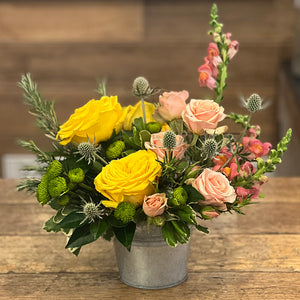 Sunday, September 10, 2 pm
Immerse yourself in the art of crafting vibrant arrangements that capture the essence of Autumn's hues. The class fee is $50, and as an exciting twist, one fortunate participant will take home a special surprise gift. Don't miss this chance to indulge in the beauty of blooms and learn the art of floral design with Miss Kim!
Space is limited. Registration Required.
Cancellations for this class are non-refundable.